Where does the laser eye treatment take place?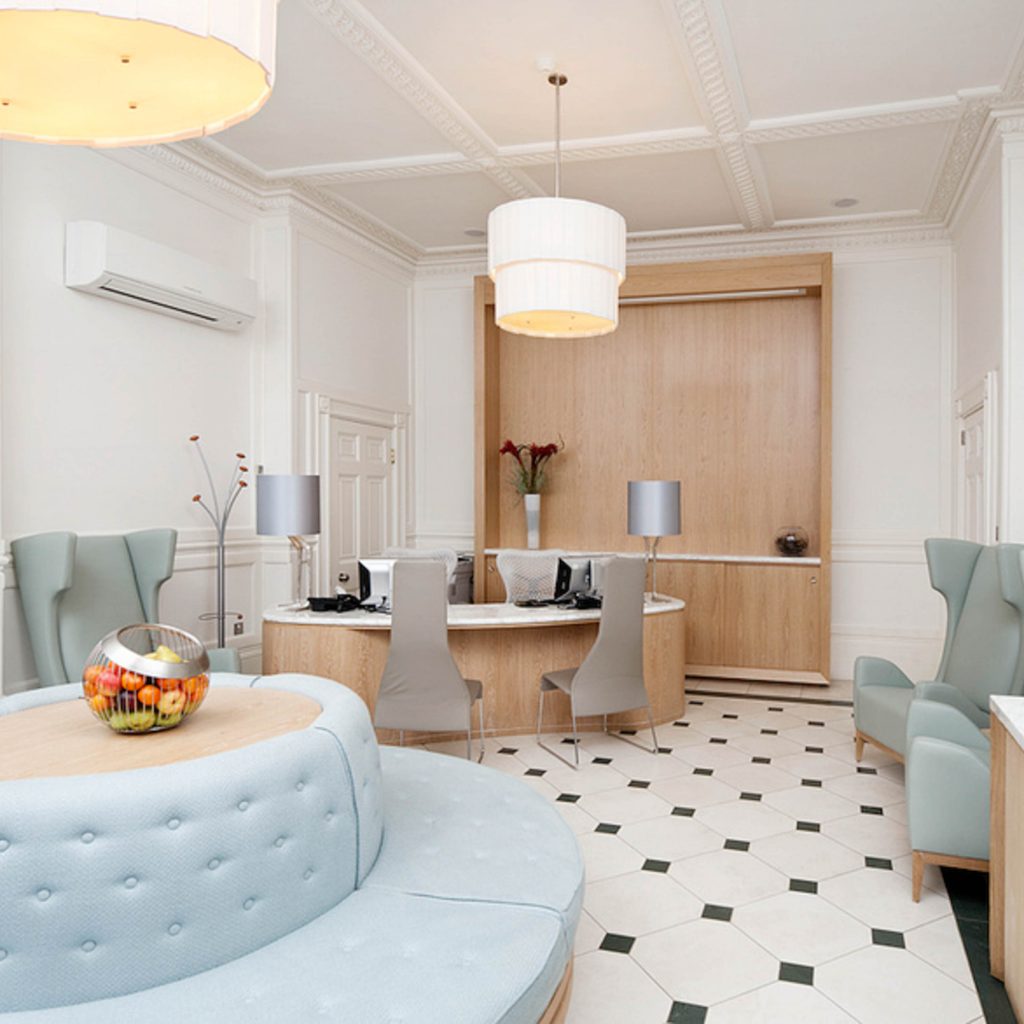 Depending on which Laser Eye Surgery clinic you go to, whether it's a high street provider, private hospital, or independent clinic, exactly where your procedure takes place will differ.
There are several commonalities, though. For instance, it's sure to resemble an operating theatre, house various pieces of medical equipment and apparatus, and, hopefully, be home to a friendly and expert laser eye surgeon.
You may be thinking apart from that, what more do you really need? Well, it turns out a lot more.
After decades of conducting Laser Eye Surgery and refining the patient experience, our team here at London Vision Clinic has become known around the world for delivering only the best surgery outcomes and experiences. A big part of how we do it is down to our custom designed and state-of-the-art clinic, situated on the world renowned stage of Harley street, London.
With an array of leading Laser Eye Surgery and medical clinics, and within easy reach of the London Underground and many major bus routes, Harley street has long been enjoyed as a hub of medical excellence.
You'll be hard pushed to come by a more connected and more highly regarded place, and so we conduct all our treatments here. One minute you'll be receiving world-class medical care and the next you can be shopping on Oxford street, grabbing a bite to eat in Marylebone, or going for a stroll in Regent's Park.
Personalised Technology And Service
Just like every eye, every patient is unique. That's why we not only offer 100 percent tailored treatment plans but the service to match.
In comparison to other Laser Eye Surgery clinics, we have a very high staff to patient ratio. This means you'll experience an incredibly personalised service, right through from your initial consultation to your final aftercare appointment. And on the day of your treatment, your personal Patient Care Coordinator and our team of skilled staff will make sure everything is fully in order and you're as comfortable as can be.
Even though you'll only be in there a matter of minutes, our operating rooms are designed to make patients feel they'd be happy in there for hours. In fact, governed by the kind of calm and control of a laser eye surgeon that only comes with years of experience and training, many of our patients believe the whole experience was more of a pleasure than a worry!
And, once your treatment is over, where better to test out your new improved vision than in the UK's vibrant and diverse capital? We'll be sure to set you on your way with a handful of personal recommendations and marvels for you to feast your new eyes on (not forgetting your taste buds of course).
If you'd like to find out more about where the treatment takes place, or book a consultation, leave us a comment or give us a call us on 020 7224 1005.